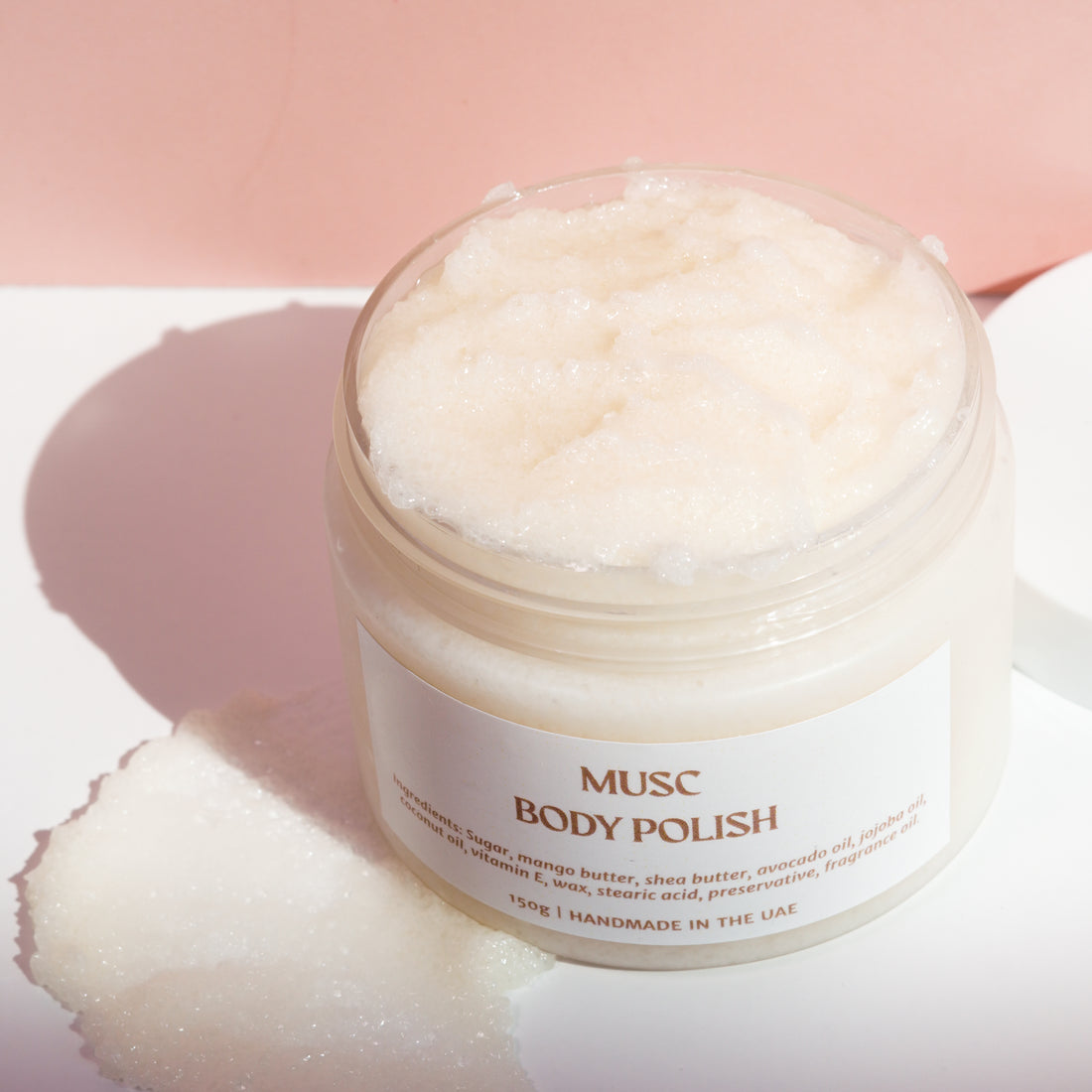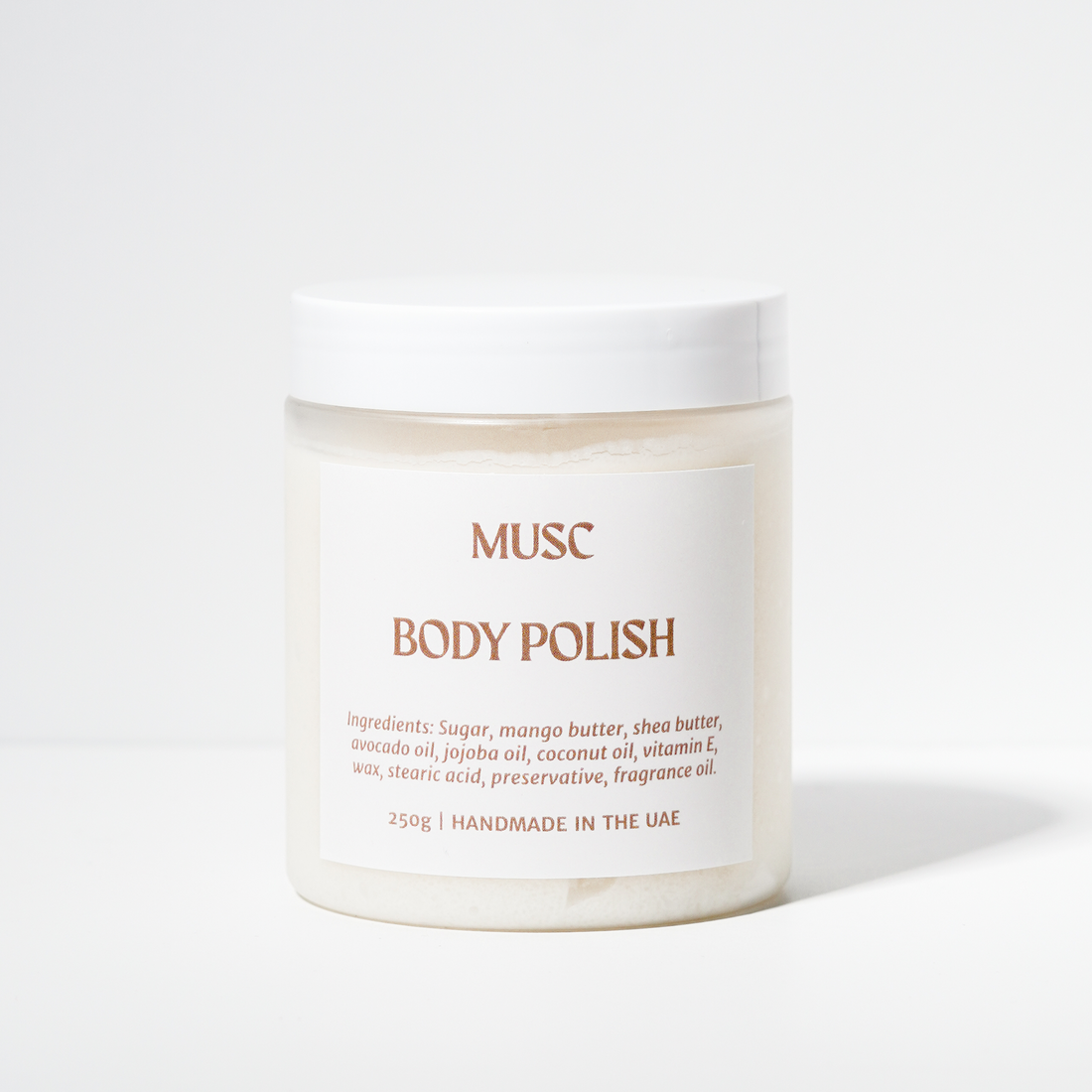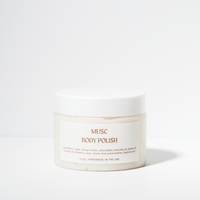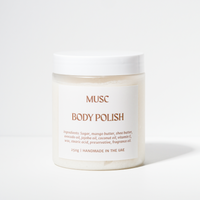 Formulated with natural ingredients, our creamy body scrub is perfect for daily use as it gently exfoliates while moisturizing skin, leaving it smooth and hydrated.
Sugar, mango butter, shea butter, avocado oil, jojoba oil, coconut oil, vitamin E, wax, stearic acid, preservative, fragrance oil.
Use generously during your shower routine, or use on dry skin prior to showering for a deep exfoliation. Product may melt in a hot environment.